The History of Football
Index
Welcome to the history of football. There are 29 chapters in this exciting journey through the ages of "the beautiful game".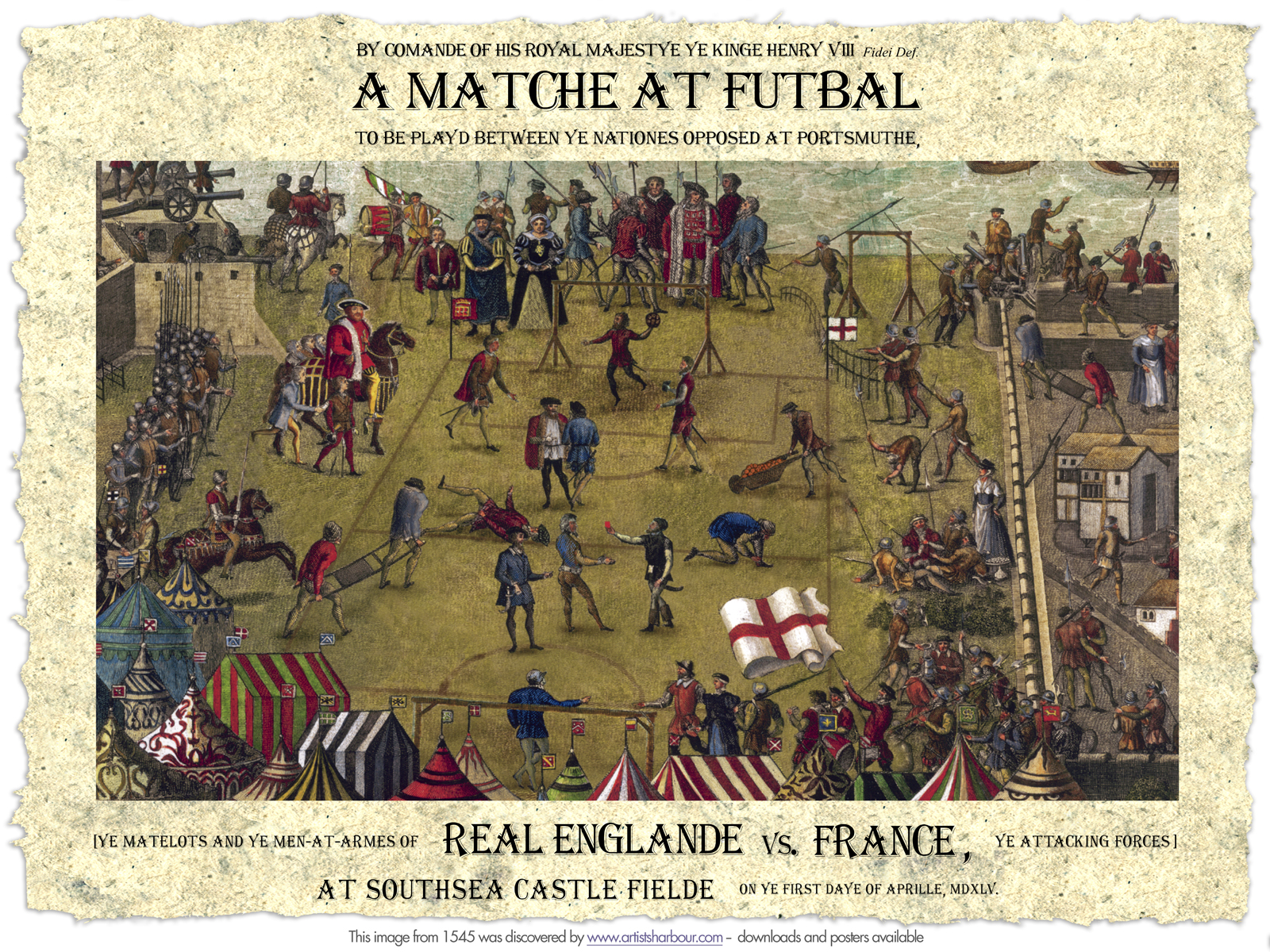 An illustration of a Tudor football game, indeed the first international between any two nations, said to have taken place against France in Portsmouth on April 1st, 1545. The match was said to have failed to have mended the peace as intended, and some weeks later resulted in the Battle of the Solent, when the warship Mary Rose sank. However, figures in this first football picture bear an uncanny resemblance to figures in the magnificent Tudor masterpiece known as the Cowdry Picture, showing the Battle of the Solent, leading to suggestions that the "Futbal" image is merely a modern footballing April Fool's Joke. Experts are divided on the subject. Both images are available from www.ArtistsHarbour.com, who offer many superb historic masterpieces. The Futbal picture can be downloaded as free wallpaper for your PC (complete with instructions) from:
http://www.artistsharbour.com/catalog/advanced_search_result.php?keywords=futbal where you also get the chance to donate money to Solent seafront charities.